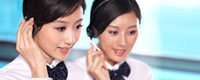 Name: admin
Tel: +86-0311-83110279
E-mail: admin@hbtgpaper.com
Add: Renhe Business Building,No.28 Huaian East Road,Qiaoxi District,Shijiazhuang Hebei
Skype: vivi19910816



Products
>
OFFSET PRINTING PAPER
>
> Mechanical Pulp Pulping industrial offset printing A 250gsm duplex board white back paper cup wrapping paper roll
Product name : Mechanical Pulp Pulping industrial offset printing A 250gsm duplex board white back paper cup wrapping paper roll

Product No. : 20181810278
Details:
1) Product range: 230-300GSM available in high quality grade.
2) Size: Sheets and reels are both available, 787 x 1,092mm, 889 x 1,194mm and any special sizes available (according to customer's requirements).
3) Features: Standard weight and thickness, high-standard stiffness, coated surface and good smoothness, etc.
4) Typical applications: Widely used in packaging and printing like shoe boxes, wine packages, matchboxes, toothpaste boxes, cosmetics outer packaging, or whatever packaging the item may be suitable for.
5) Material: pulp and waste paper.